Tom Sweetwater says he's been "living off the grid" for several years.
The 51-year-old artist lived in a Subaru Forester SUV in Muskoka, squatted on crown land and lived on the streets in Welland before settling in Toronto in the spring of 2020.
For more than a year now, he says, he's been living in a ravine near Bathurst Street and St. Clair Avenue in affluent Forest Hill.
"Life on the streets here is as difficult as it's going to be psychologically anywhere," Sweetwater said. "You're always judged by others. … It would be nice to have a situation where people didn't judge, everybody didn't look down their noses and people didn't see people as a problem."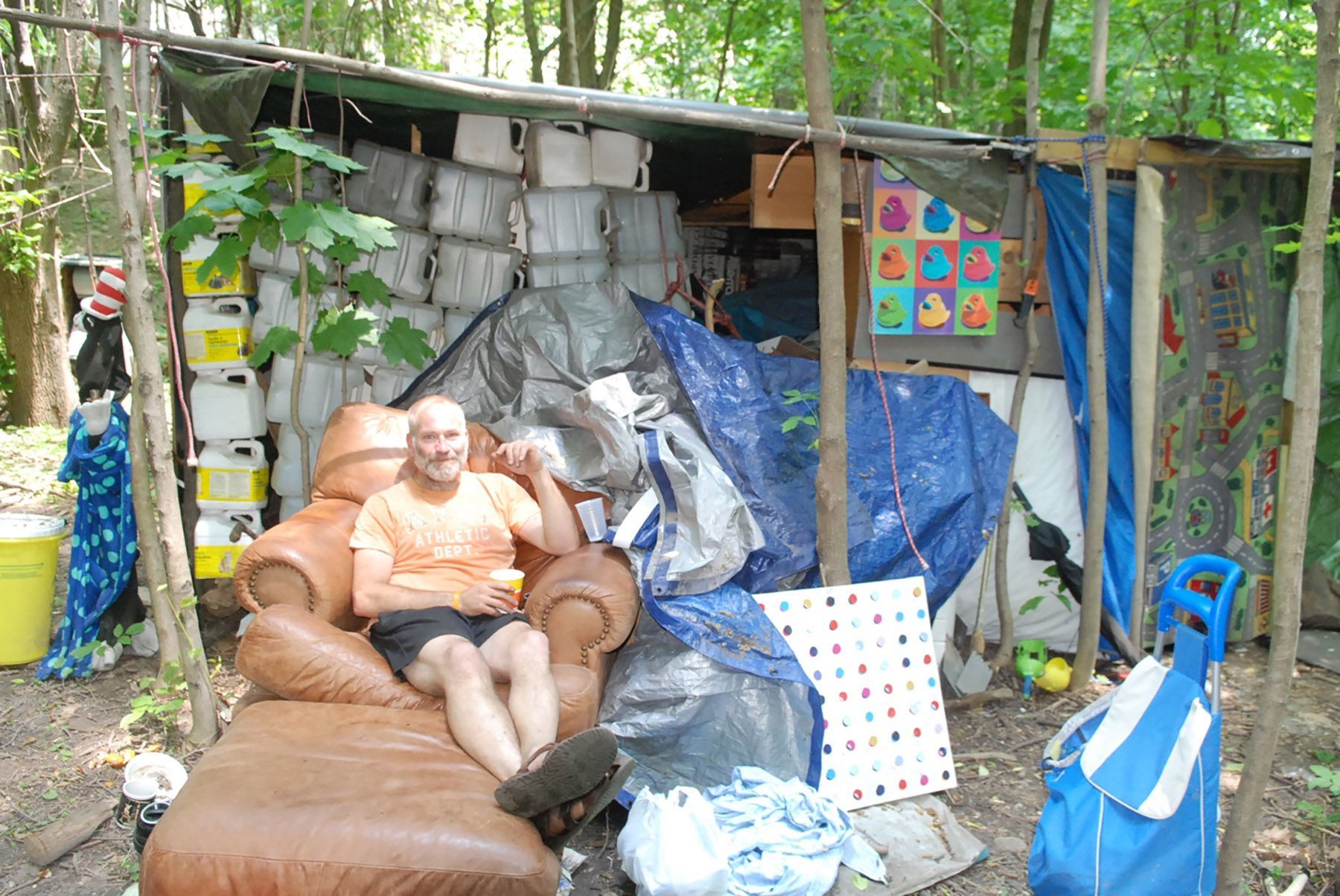 Tom Sweetwater relaxes at his makeshift home in a ravine near Bathurst Street and St. Clair Avenue June 6.Andrew Palamarchuk/Metroland
Sweetwater stressed he doesn't need "an awful lot to survive" these days and doesn't get any government assistance. He does, however, receive food and clothing on a regular basis from the Mobile Jewish Response to Homelessness (MJRH) outreach van program run by Ve'ahavta, a North York social service agency. The program has been serving people living on or near the streets in Toronto's core for more than two decades. In April, the program added a second van and expanded into Scarborough.
"There's genuine love there," said Sweetwater, noting "half of my sustenance for the week" comes from Ve'ahavta as does "practically my entire wardrobe."
MJRH provides meals, clothing, hygiene products and harm reduction supplies to about 100 people per shift in the city's core and to about 30 people per shift in Scarborough. Each van is staffed by two outreach workers in addition to three to four volunteers during non-pandemic times.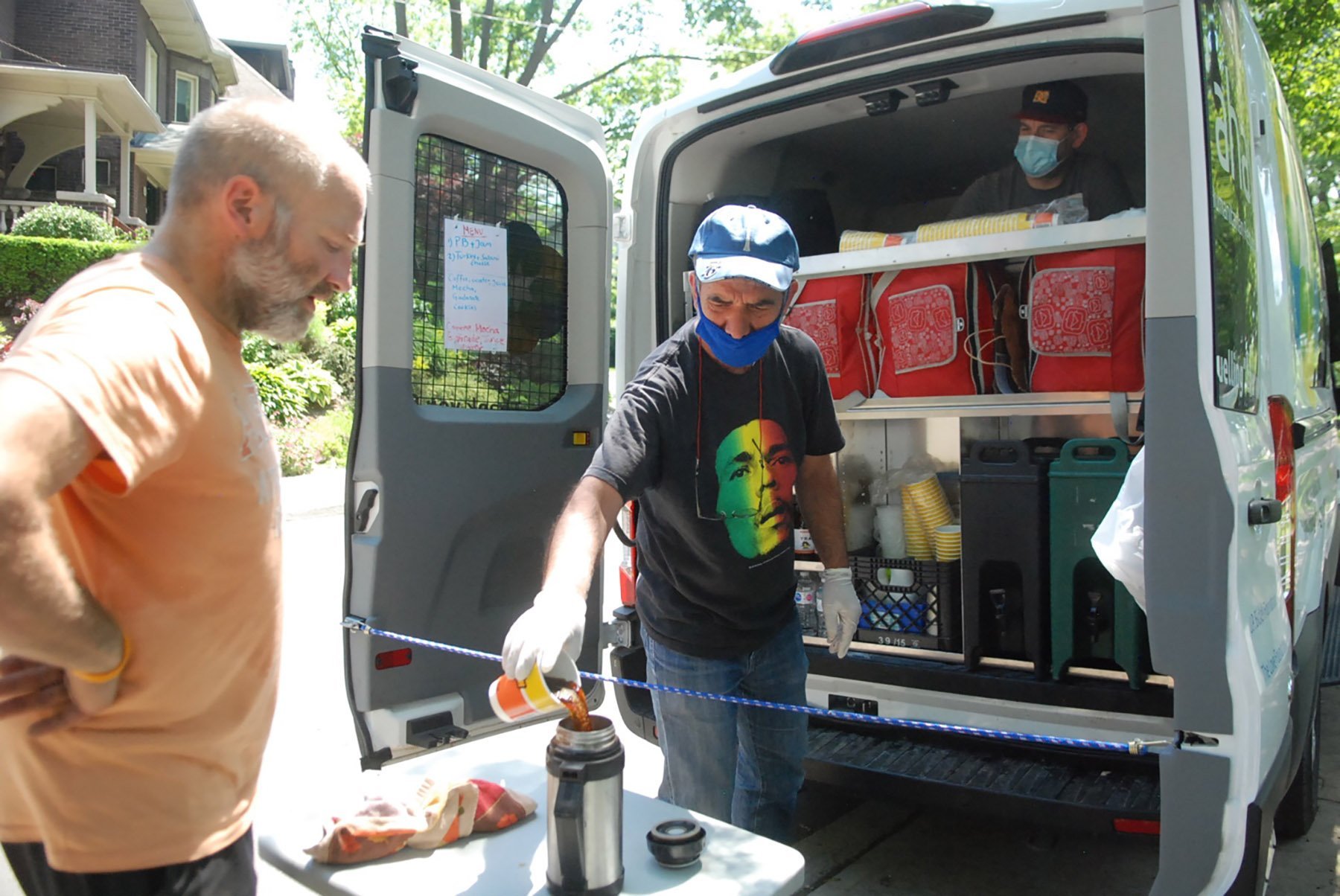 Tom Sweetwater receives a hot drink from Ve'ahavta van outreach program worker Ali Nabiei at Wells Hill Park while outreach worker David Cooper looks on June 6.Andrew Palamarchuk/Metroland
Ve'ahavta executive director Cari Kozierok said a key component of the program is "creating connections" and building trust. "And our outreach workers work one on one with folks to give them referrals to different kinds of services and programs that are available for them in the city, whether those are health services, mental health services, addiction services, housing services," she said. "The van is really to provide for people's immediate needs and to keep them alive because obviously there are tremendous dangers living out on the street; just exposure to the weather is a huge one."
The decision to expand the program to Scarborough was based on Ve'ahavta's 2018 street needs assessment that showed about 8,700 people were experiencing homelessness per night in the GTA and revealed gaps in service, identifying Scarborough as a high-need area in large part due to notable numbers of hidden homelessness.
"Homelessness is quite visible downtown and for that reason that's what people associate with homelessness," Kozierok said. "But there's a whole piece of homelessness that's called hidden homelessness, and these are people who are precariously housed or unhoused and crashing on somebody's couch (or) sleeping in their car. I think most Torontonians would be pretty shocked to learn how many people are living in their cars."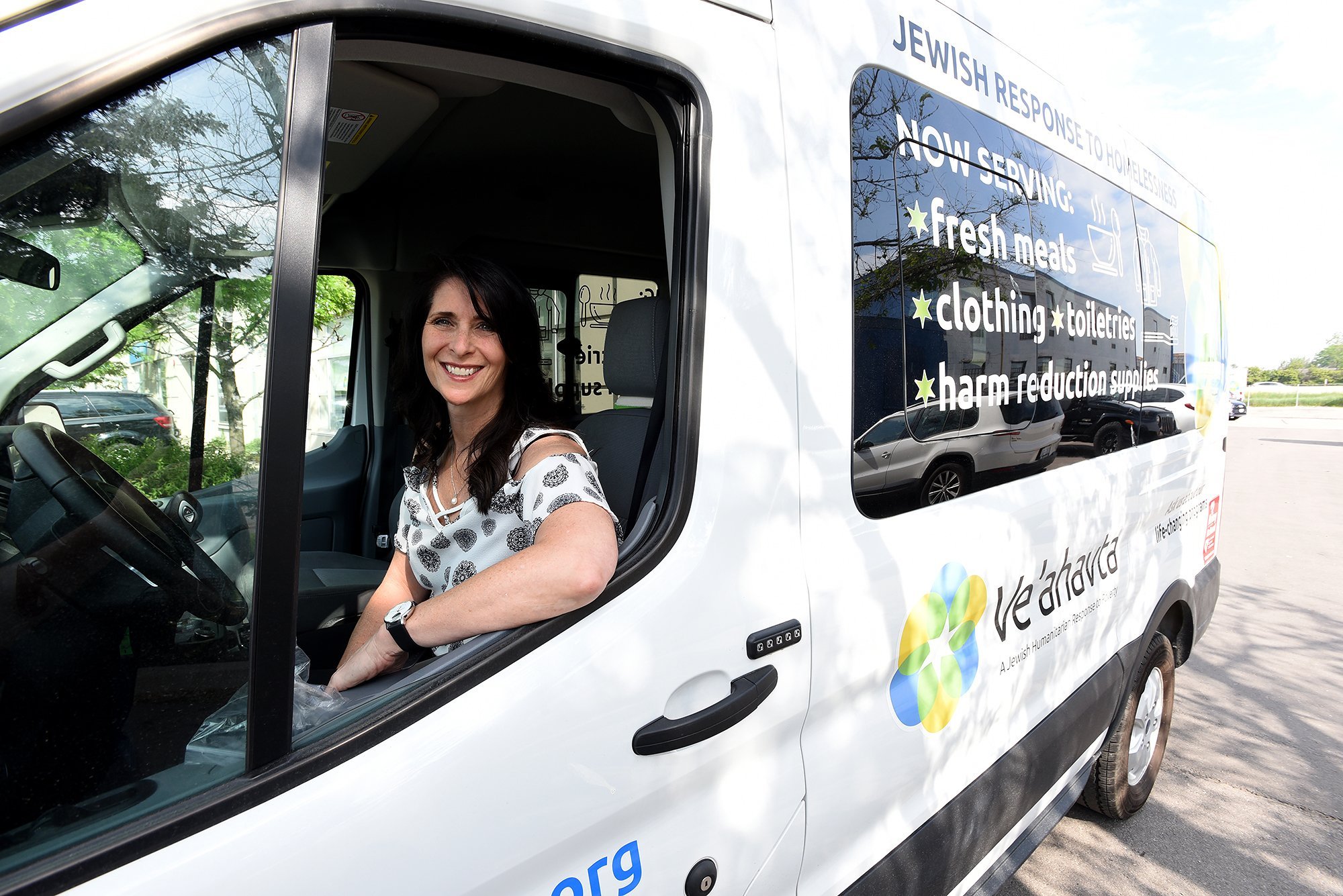 Ve'ahavta executive director Cari Kozierok sits in the driver's seat of one of the organization's two outreach vans. The North York agency recently expanded their mobile outreach program to help the homeless in Scarborough.Dan Pearce/Metroland
Kozierok said MJRH is working with various agencies "to get to know the lay of the land" in Scarborough to better understand the needs of the area.
"The landscape in Scarborough is so different than in downtown Toronto," she said. "It's going to take us some time to build up an awareness for people to become aware of our service (and) for us to become aware of where the best places to be meeting them and that's what we're in the process of doing right now."
MJRH's expansion is part of a larger scale expansion of Ve'ahavta, which also runs work and life skills training programs.
The organization, currently located on Bridgeland Ave., will be moving to a new facility on Chesswood Drive in July.
"We're expanding our operations pretty significantly … because the demand for the programs and services we offer unfortunately has increased significantly," Kozierok said. "By the time the capacity is filled, we'll have increased the number of people we're serving by 138 per cent."
Original Article: https://www.thestar.com/local-toronto-north-york/news/2021/06/16/north-york-outreach-program-provides-necessities-to-homeless-people-to-keep-them-alive.html